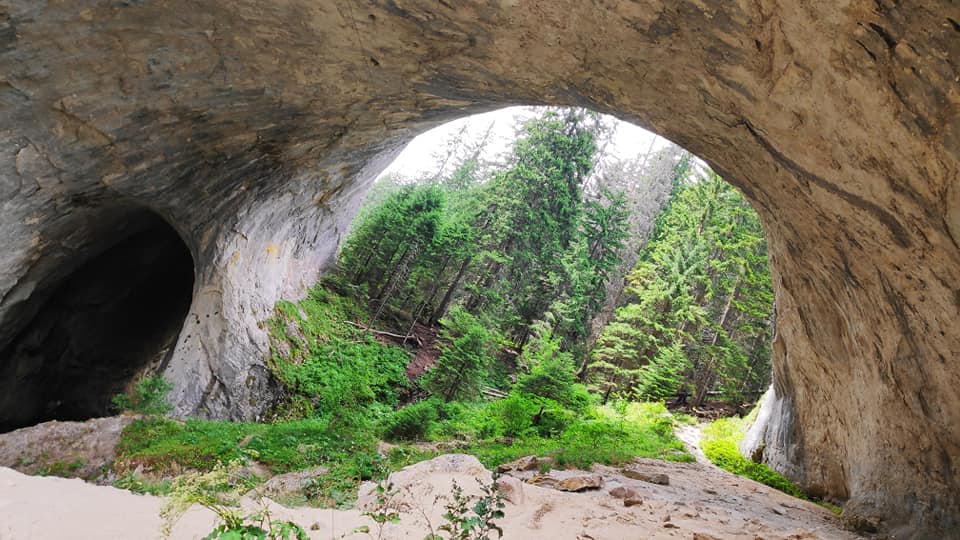 Bulgaria is filled with unique experiences and natural wonders. It is magestic and home to Seven UNESCO heritage sties. One of the most naturally beautiful spots to visit in Bulgaria is the Wonderful Bridges of the Rhodope Mountains.
Chudnite Mostove (The Wonderful Bridges) also known as the Skalnite Mostove is a rock phenomenon, situated in the West Rhodope mountain on 1450 m above the sea level, at the foot of Golyam Persenk peal (2091m). The Wonderful Bridges is situated in the Rhodope mountains, 30 km away from the closest town Chepelare, and 80 km away from Plovdiv, the second biggest city in Bulgaria.
The Bridges are formed by the corrosive power of the once flooding river in the past that hollowed out the marble plate's flaws into a deep water cave whose ceiling collapsed, forming majestic marble bridges, which are shaped as arches. There are two arches - the first one is the biggest - 15 m wide and 96 m long and composed by 3 vaulted arches, where the largest one is 45 m high and 40 m wide. It is possible to walk under the largest vaulted arch, under the middle - sized flows a river. The small arch is situated 200 m downstream, 30 m high and 60 m Long. However the Bridge is not possible to reach for tourists. There is even a third one, but are usually not mentioned at all since it's small and not reachable.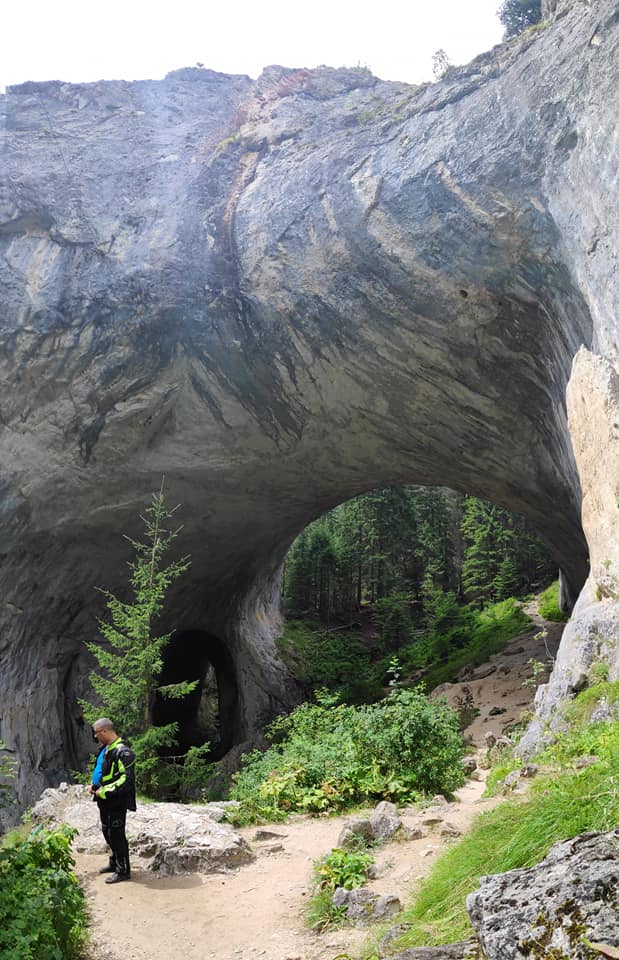 Like every Bulgarian thing, there is a Legend about The Marvelous Bridges. It speaks about a mysterious dragon many years ago, when there were a lot of shepherds in and around the village of Zabardo. The Dragon appeared out of nowhere. For many years, the shepherds suffered from the dragon's raids. Finally, they came up with a way to outwit him. They loaded a donkey with tinder, set it on fire and sent it towards the dragon. The mystic animal swallowed the donkey together with the tinder , which was burning slowly but surely. The burning from inside caused the dragon pain and he desperately tried to escape and finally found a small hole in the ground. It's huge body opened the crack. Many years later the dragon bones decomposed and the large arched bridge remained.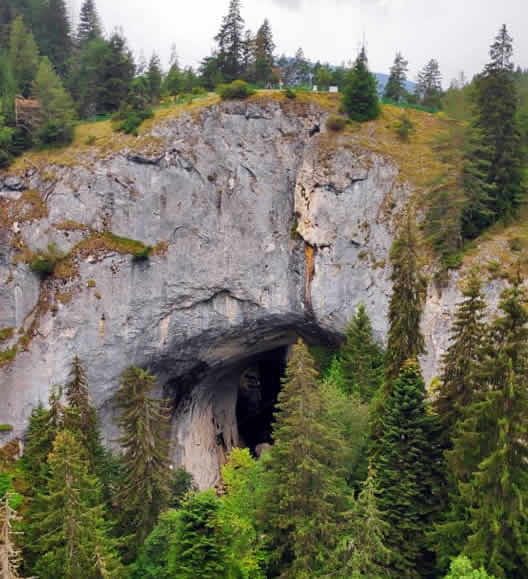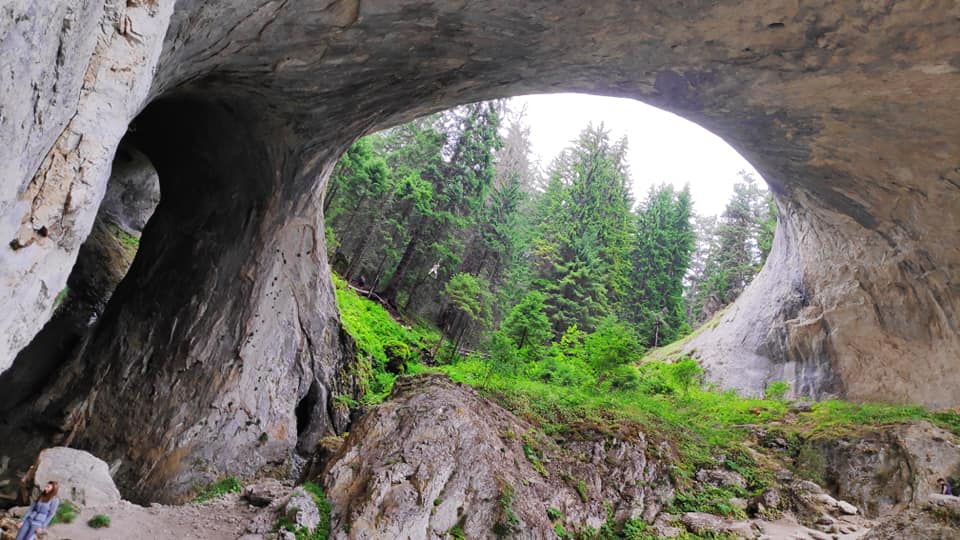 These two Large bridges are safeguarded however tourists are allowed over and under them. Standing bellow the Wonderful Brodges makes you appreciate the grandeur of the nature of Bulgaria.
Book a private trip to The Wonderful Bridges. It doesn't matter the city you want to depart - Sofia, Plovdiv, Varna, Burgas, etc... We can arrange your one-day trip to this destination and many other in Bulgaria. If you choose our services you can be sure that you will have English-speaking driver, clean and air-conditioned car, which would make your vacation more pleasant and comfortable.